NIGHT - LAPIS
Lapis is a furnishing range for your night area which creates movement combining symmetry and asymmetry perfectly. The philosophy of this range is to mix vertical and horizontal lines to create a singular and very elegant visual impact. The lines on the various pieces of furniture really look like pencil marks providing the idea of movement and continuity to the whole space.
VERSIONS OF THE MODEL
LAPIS
Lapis L10 is a bedroom with a contemporary and modern look. This night furniture perfectly highlights all the characteristics of its range: the lines, similar to pencil marks on the pieces of furniture (wardrobe and night tables) create, together with the mirrors, a natural and homogeneous movement that characterizes this version, making the environment trendy and comfortable.
Lapis L11 is the furniture for an elegant and bi-colour bedroom: the range in general, and this version are characterized by curved lines that contrast with the linearity of the furniture, creating a very appreciated moving effect in a modern and sophisticated environment. For this unique composition, the total white of the bed and wardrobe, typical of the contemporary style, alternates with the more classic style of the night tables and dresser. This combination produces a perfect contrast for an avant-garde environment.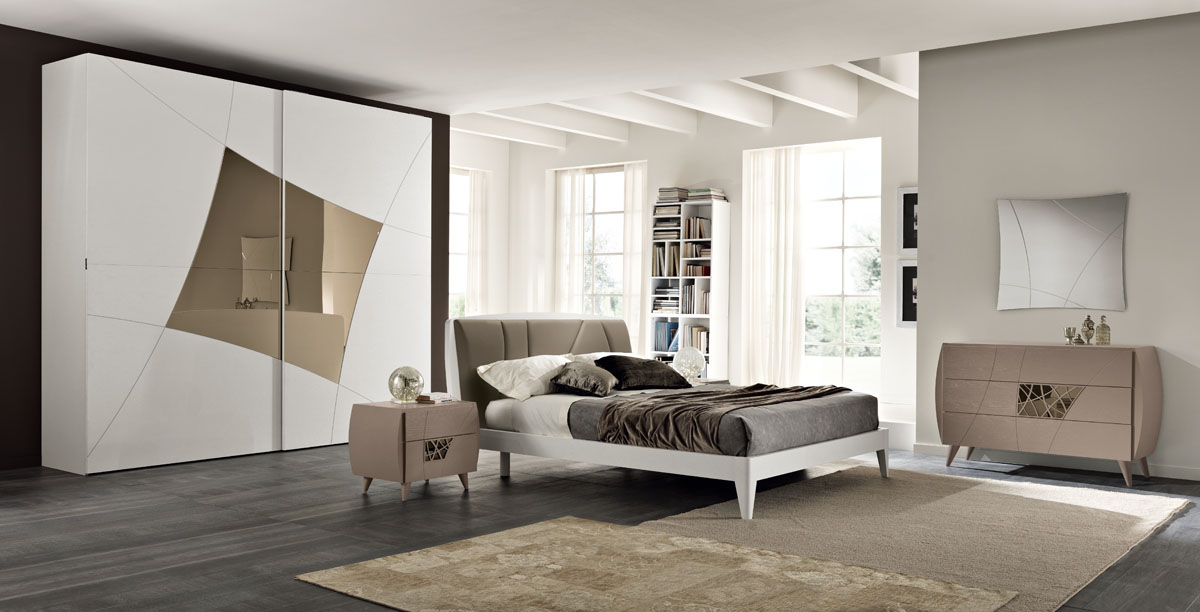 The composition Lapis L12 evokes the characteristics of the whole Lapis range. It highlights the modernity and aesthetic movement of lines and mirrors which is here softened by the total white of the bed. This modern/classical mix, thanks to furniture colours contrasting with bed colours, provides the room a touch of unexpected modernity, maintaining the style. A comfortable, sophisticated and polish environment.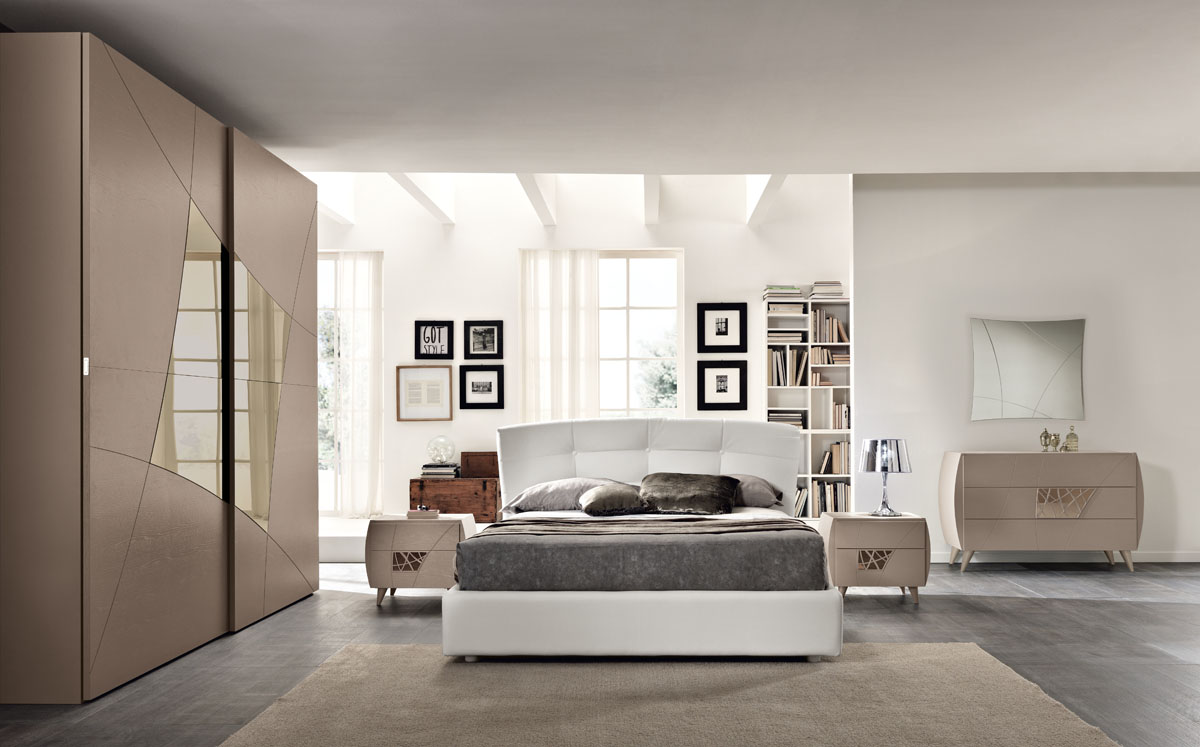 Lapis L13 is the composition that perfectly mixes the modernity, linearity and elegance typical of the Lapis line. The furniture, mainly total white, is fresh and creates a natural bright environment, also thanks to the mirrors found on the wardrobe, dresser and night tables. A young and modern bedroom, perfect for those who love the contemporary style and loves to be unique.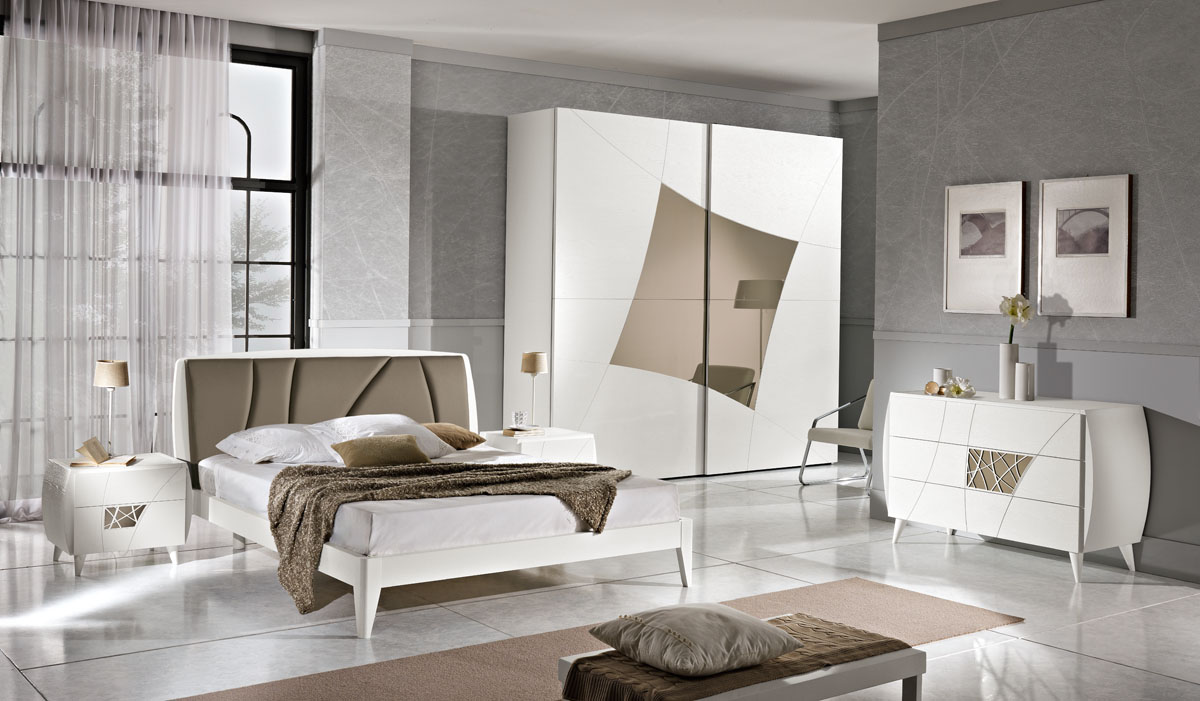 Lapis L14 is a furnishing solution for your night area. This furniture is mainly white. The peculiarity of this version is to create a curved mirror on the wardrobe, for a creative and modern environment and a stylish room. The perfect mix of colours and styles gives the bed a touch of originality, always maintaining the style.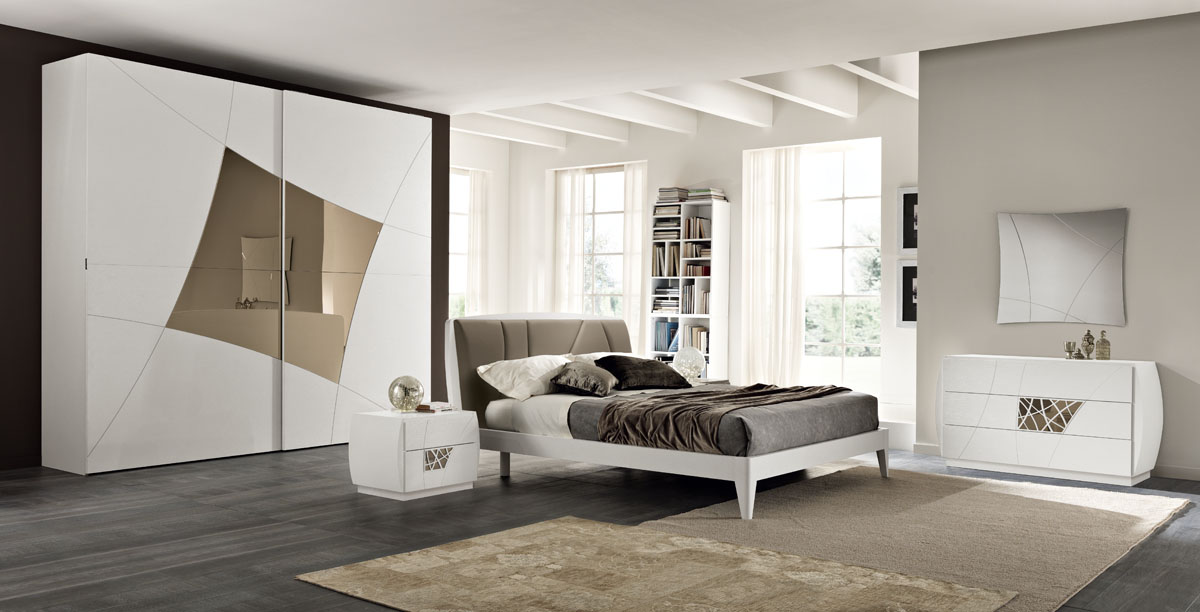 Particularly present in this version of the model is the dove-grey colour, softened by the white panel of the bed headboard. Its particular style gives a touch of originality to the whole environment. Together with the visual play of curved and horizontal lines, symmetries and asymmetries, it adds a fresh and natural touch for a relaxing area with an impeccable look. This is Lapis L15, a modern night furniture, unique in its kind.